Entretiens
Olabisi Silva :"I am an eternal optimistic"
10 years after the creation of CCA Initiative in Lagos, she is being touring the world to spread her passion to arts. A quick talk with Ms Silva during the African Art Book Fair of Paris, organised by Afrikaada Review late November.
What is all about with this contemporary art Centre in Lagos ?
CCA Lagos was founded in 2007. At the time I started CCA, there was a gap in the platforms for presenting contemporary art and also critical dialog. In opening CCA, I wanted to present a space where artists, especially young ones, could come, show their work, feel free to speak about their ideas, to talk about their plans, to learn from each other and also learn from others. So CCA is first and foremost a place of learning, but it is also a laboratory for experimentation. A space of learning because we have an art library which has grown over the last 10 years to become the largest independent art library on the African continent. There are others libraries but they then to be within institutions. People, artists, curators, writers, anybody interested can come there and use it as a resource, for research. We are not far from most of the institutions of higher learning in Lagos (university, YABA College of art and technology, college of further education…) As a space of experimentation, we have a gallery where we do exhibitions, seminars, workshops.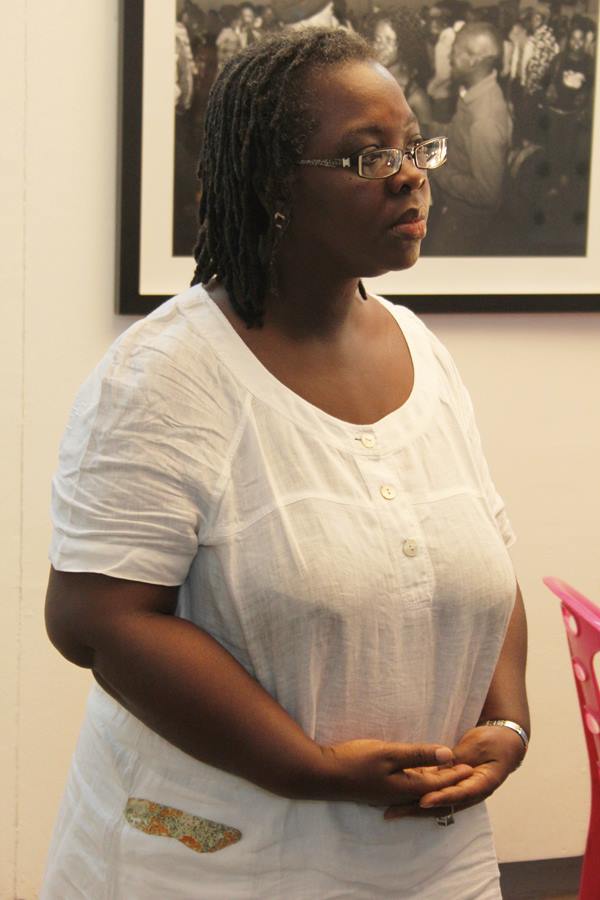 What is the main objective of CCA ?
In starting it, the objectives was to present a space where artists could come together to welcome a diversity of artistic practices and curatorial practice. We needed to professionalise curating which was very new at the time. It was also a space where critical dialog could go on. We do talks by art historians, art critics, artists, art demonstrators… We have a very vibrant dynamic talks programs. The vision was to contribute to the development of art and curatorial practices not only in Nigeria but across the West Africa and event across Africa.
What is your main achievements since your start ?
I think we've been successful in making a substantial contribution to activating the art scene in Nigeria. At the time we started, it was very traditional: we had commercial galleries showing paintings and sculptures. By the time, artists showed their works in places like hotels and others alternative and informal places; there were few curators, few people writing about art, few critical dialog… At the beginning, whenever we shown an artist, we always talk to him: "you need to come and talk about your work". It was something new in the landscape. By now there is talks in every gallery and we don't feel the need to do that anymore. The level and the professionalism of presenting exhibitions has gone up. People are taking their time to do proper catalogs. When we started CCA, most of the people who came to the talks from across the world I had to tell them to keep it very simple because not everybody understand what they have to say. Because we dit a lot of talks and seminars over the first two/three years, a lot of artists now are very comfortable with critical debates and ideas. Most of all, what we did was to facilitating global networking where artists who don't know what is going outside Nigeria use to bring people in, either to do exhibitions or to give talks, to do portfolio revues and studio visits… By this networking with artists and curators from all over the world, artists will learning about what is going about the rest of the world. I feel proud of the different programs we have carried for contributing to open up minds. Don't forget that Nigeria have been under military dictatorship for nearly 20 years before the election of Obasanjo in 1999. In a way, we are a young democracy.
10 years back, how was the art landscape in Lagos ?
There were commercial galleries showing painting or sculptures.
As an owner of an art place in Lagos, how this big city is talking to you ?
I feel very happy that so much is going know. People are doing amazing stuff now. Lagos is now one of the dynamic art scene across the continent.
Do you have any connection with such art places like CCA around the continent ?
Of course. I travel a lot. I've been in nearly 30 countries in Africa, from Maghreb to South Africa. We have connections everywhere.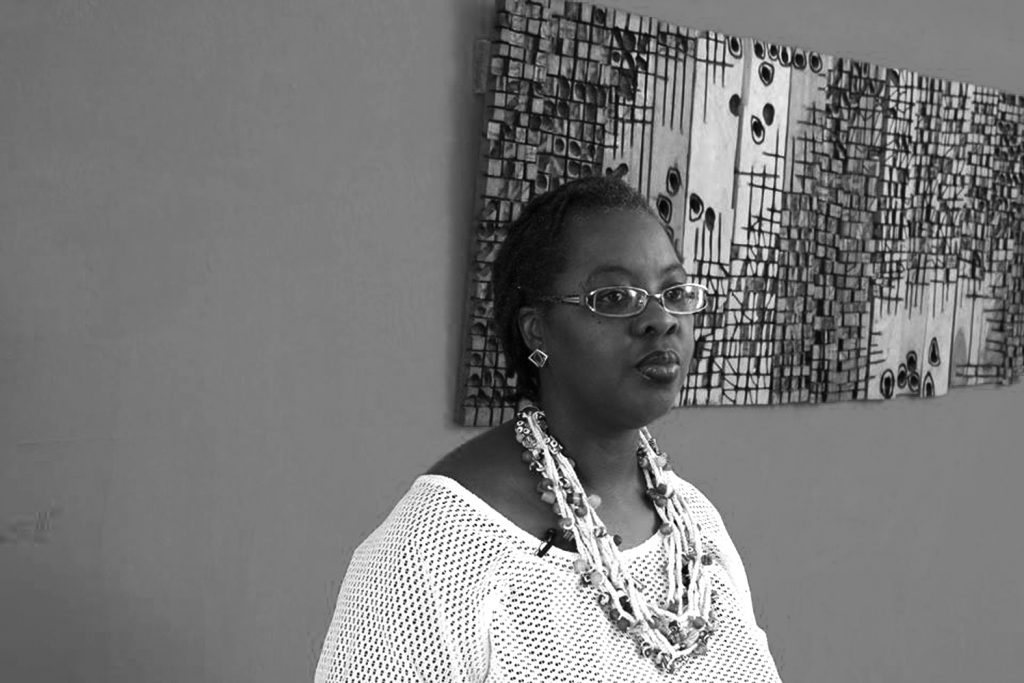 Do you thing that art will be part of the togetherness project of Africa ?
Yes. Of course. Without art, Africa cannot come together. The politicians have disappointed us. The dreams and wishes of independence, liberation have not been fulfilled. Common wealth of our nations have been stolen from us. Our resources have been raped over and over again. So what is left ? What is left his our history, our culture. When we go back to that, when we begin to engage with that, Africa will begin to heal. That is what I believe.
So you are in a positive position; you are very optimistic ?
Yes. I am an eternal optimistic. I am not saying that it is going to happen tomorrow. It will happen may be in 20 or 50 years time even if we are in a big mess. We have dictators who have been there for 30 years and who have to go. In a country like Nigeria, we have wealthy beyond limit but the politicians are stealing everything. We're not yet on the right path but I believe that when we'll start to take culture seriously at the level of states, it is now only individuals who are dealing with those matters of culture, we'll be on the path to unity and strength.
Interview conducted by Parfait Tabapsi in Paris